To:

Liz Kendall, MP of Leicester West
Support the Energy For All Guarantee: Liz Kendall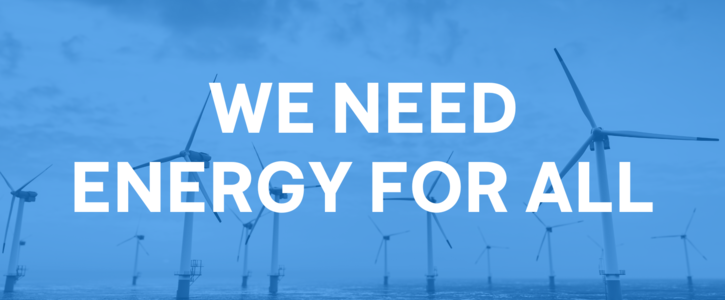 We, the undersigned, ask you to support the Energy For All guarantee.
We are calling on you to support the Energy For All guarantee. This guarantee would mean each household in the UK would receive enough free energy to ensure it can cover its basic needs instead of facing potentially life-threatening fuel poverty.
Each household should receive - free of charge - enough energy to cover things like adequate heating, lighting, cooking, hot water, refrigeration, charging phone and digital connectivity, and where needed, hearing aids, medical equipment, stairlifts, and wheelchairs.
This free energy should be paid for by recouping the excess profits of energy companies, and by abolishing fossil fuel subsidies.
Why is this important?
No matter how much money you make or where you are in the UK, everyone deserves to have access to the energy and electricity they need to live dignified lives in safe and comfortable homes.
The UK is still overly reliant on expensive, unreliable and harmful oil and gas, causing energy bills to skyrocket and harms our climate. In addition, a huge amount of UK housing is highly energy inefficient and badly insulated.
You can read more about Fuel Poverty Action's Energy For All manifesto here: https://energyforall.org.uk/manifesto.html